Springfield Branson Realty
Springfield Branson Realty is one of the top Springfield, MO realtors. We have the experience in the industry to provide clients with a productive, steadfast approach to finding houses throughout the entire Springfield and Branson communities. Springfield Branson Realty has worked in Southwest Missouri for nearly a decade! We can help you find that Springfield, MO real estate you've been dreaming about.
View Thousands of Listings
Looking for homes for sale in Springfield, MO? We have over 1000 Springfield, MO home listings. Check out all of our listings, complete with photos, prices, maps, and more on the search properties page.
With many years in the real estate industry, we are ready to help you buy or sell your next home! We have strong ties to the community and have been working with clients in the area for years.
Our website is loaded with information for the prospective home buyer and seller. Of course, we will be there to help you through every step of the process
View Featured Listings
Recent News
The Springfield Branson Realty Blog and Newsletter is designed to keep you up-to-date on news, announcements, and open house events in the greater Springfield & Branson MO Area. We encourage you to share this newsletter with friends and family members.
Archie and Kathy at Springfield Branson Realty have been very helpful and professional in all of my purchases. As a landlord and broker, I understand the business and know most of the local Realtors in our area. I highly recommend Springfield Branson Realty to continue doing a great job in our area. I would list my properties with them because of their excellent ability to sell properties.

Sincerely,Chris
Check out all of our listings, complete with photos, prices, maps, and more on the search properties page. springfieldbransonrealty.com
Springfield Branson Realty
Tuesday, February 20th, 2018 at 2:30am
Springfield Branson Realty
Thursday, February 15th, 2018 at 4:21am

Thursday, February 15th, 2018 at 1:21am
Happy Valentine's Day!! https://t.co/fJEx1a3cz8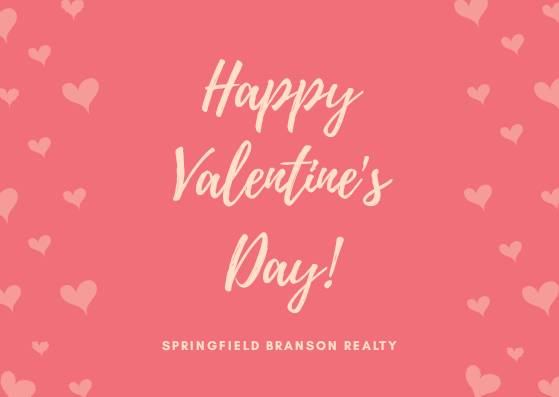 Tuesday, February 13th, 2018 at 12:55am
Have you seen our featured listings yet? Check them out! There is no better time than now! #Realtor #realestate #realty #foreverhome #LetUsHelp
https://t.co/3r4NoTpRsY https://t.co/M1AsIkySOo